Specialities
Electric & Hybrid Vehicles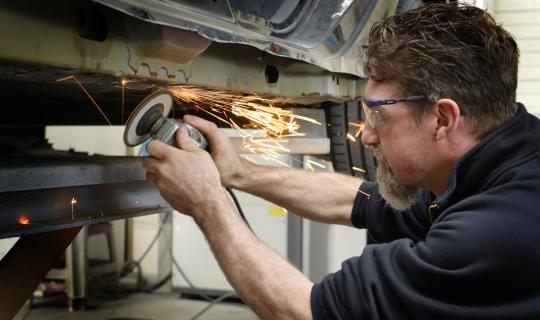 In recent years we have seen a significant increase in sales of electric and hybrid vehicles.
However, not every car repair shop can and should repair these ecologically responsible, but technologically complex vehicles.
The members of Go Smart Automotive Repair are trained so that they can also repair electric and hybrid vehicles in a qualitative and safe way.
WHY REPAIR YOUR ELECTRIC OR HYBRID CAR AT GO SMART AUTOMOTIVE REPAIR?
Our repair shops have obtained the necessary certificates.
We work closely with the various brands. This means we have the specific knowledge for every brand.
We support and strive for the same ecological values that motivated you to choose an economical vehicle.
All our members have been audited to prove that they use the right materials to repair electric and hybrid models.