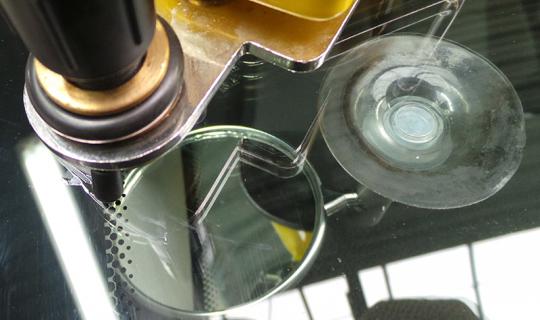 WHY CHOOSE GO SMART AUTOMOTIVE REPAIR TO REPAIR YOUR WINDOW?
A crack in the windscreen, a broken side window or an accident with the rear window. At Go Smart Automotive Repair you can always visit one of our members to support you.
They repair or replace your window (car window, truck window or even the window of a caravan) and you get them returned as good as new.
The products we use to repair or replace windscreens come from our partner KENT. With KENT at our side, we can offer you an innovative, high-quality repair method as well as the safety guarantees of a new windscreen.
All our repairers are trained by the specialists at KENT to repair your car properly, quickly and thoroughly.
REPAIR OR REPLACE A WINDSCREEN?
Repairing a car window is only possible if the damage meets these three conditions:
The star must not be larger than a €2 coin.
The star must be at least 6cm from the edge.
The star must not be in the driver's field of view.
If the damage does not meet these criteria, your window will have to be replaced.