Specialities
Traditional bodywork repairs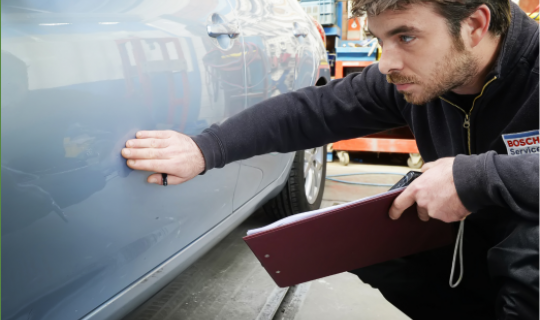 WHY TRADITIONAL DAMAGE REPAIR?
Smart Repair techniques are good for repairing minor damages, but if the damage is more severe or if two or more parts need to be repaired, it's better to choose the traditional method of repair.
In any case, the Go Smart repairer always studies in advance what is the most efficient and economical way to help you and repair your vehicle quickly.
All Go Smart repair shops have years of experience with traditional bodywork repairs. This enables us to thoroughly repair all damage and get your vehicle back to you as quickly as possible.
WHAT IS TRADITIONAL DAMAGE REPAIR?
Traditional Body Repair is the description of all classic repair techniques, such as welding, spraying or replacing parts. Some of these techniques have been around for decades. That is why it is so important that the repair companies have been in the industry for years. Experience is the only way to master all these complex techniques.
With what matters can you come to us for a traditional body repair?
You have had an accident. After this you will for example not be able to close your trunk lid, your airbags have exploded, etc.
You have a scratch that is through the paint layer.
You need to replace a part such as a headlight, a side mirror or larger parts such as doors, bumpers or your hood.
Your car has rust.
We can keep on listing endlessly. In short, you can come to us with any damage!